Reliable wire and cables using outstanding cable technologies inherited from Furukawa Electric Co., Ltd.
Backed by the Furukawa Electric Group's diverse material and product technologies for wide range of fields, our company meets customer demand by daring to engage in intensive R&D and advanced techniques.
In manufacturing technologies, we share information within the Group in order to deliver products with superb features and durability.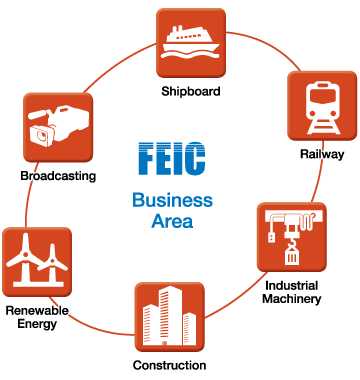 Technical ability backed by experience and results
Furukawa Electric Industrial Cable, in collaboration with Group R&D, has accumulated more than 80 years of research into sheath materials for industrial cables, especially rubber, and developed numerous cables able to withstand harsh natural environments and severe usage.
We have achieved a high level of reliability in our materials such as resin and rubber by carrying out their conceptualization, simulation, development and assessment within the Group.